Store Finder
Dishwashers on sale in Sydney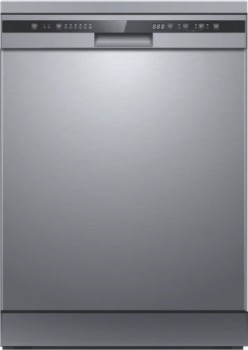 Only at The Good Guys • 12 Place Settings • 3 Star Energy Rating • 10.7L Afterpay 4 payments¹ of $123.00 Latitude Pay 10 payments² of $49.20 Zip Pay Own it now, from $10/wk³ ¹Late fees and eligibility criteria apply. Afterpay approval and transaction limits may apply. Visit afterpay.com ²Subject to approval. Conditions and late fees apply. Available on purchases between $20 and $1000. Payment Plan provided by LatitudePay Au...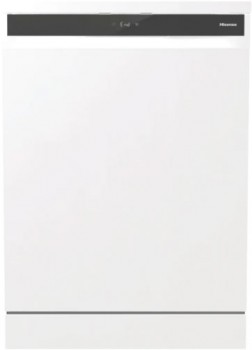 • 6 Place Settings • 3.5 Star Energy Rating • 12.7L Afterpay 4 payments¹ of $174.50 Latitude Pay 10 payments² of $69.80 Zip Pay Own it now, from $10/wk³ ¤Discounts apply to most recent ticketed/advertised price at the time of printing 26/10/2021. As we negotiate, products will likely have been sold below ticketed price in some stores prior to the discount offer. Prices displayed inclusive of discount. ¹Late fees and eligibility...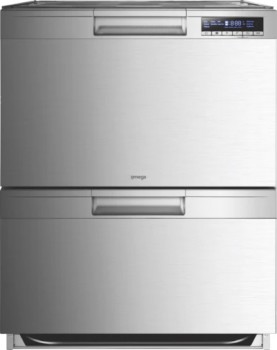 It's not long before glassware becomes sparse when you're entertaining a crowd. Investing in a doubledrawer dishwasher such as the Omega 60cm Double Drawer Dishwasher means you can run the tumblers through a speed cycle using just one drawer, so you don't have to restack the whole thing after. ODD614X...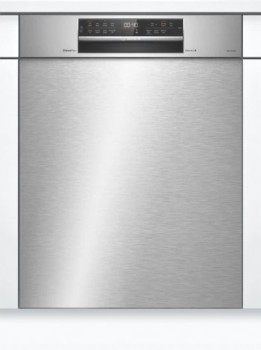 Chances are that when you do have dishes to do, you won't have time. Enter the Bosch 60cm Freestanding Dishwasher, which lets you start, stop or change the settings with its Wi-Fi connectivity from your phone, even after you've walked out the door. It also means you'll be able to keep a close eye on the energy usage – but with a 4 Star Energy Rating, there's not too much to worry about. SMU6HCS01A...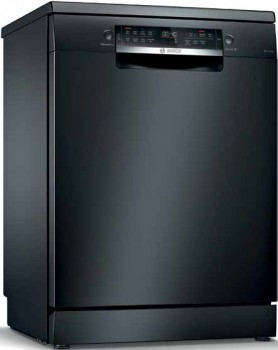 Available October. SMS6HCB01A...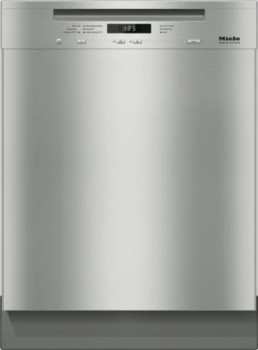 G5210 SCU CLST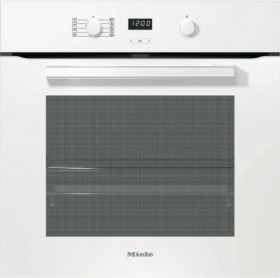 H 2860 BP VLBW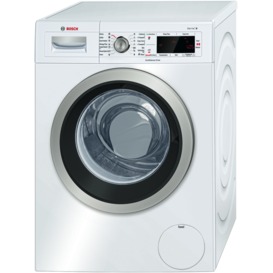 This white Bosch front load washing machine has a high 5 star WELS water rating and a 4 star energy rating for bill savings, and the capacity to wash 8kg of dry laundry per load so you can easily handle one queen doona. You can select the setting for best washing results with its 14 types of washing programs. Also, the white Bosch WAW28460AU's high 1400 rpm maximum spin speed helps you reduce your drying time. It's 848mm high, 598mm wide, and 590 mm deep, so take careful measurements of where yo...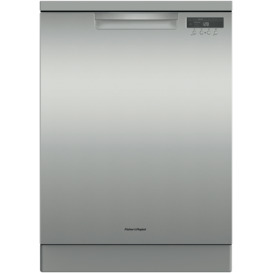 Clean large amounts of dinnerware in one go with this Fisher & Paykel 60cm Stainless Steel Dishwasher DW60FC6X1, thanks to a 15 place setting capacity and flexible racking system that allows you to fit more inside. It efficiently uses water and electricity with a 5.5 Star WELS Water Rating and a 4 Star Energy Rating, consuming just 11.1 litres of water per wash cycle. A three-stage filtration system ensures a thorough clean. This Fisher & Paykel dishwasher features a third sliding rack for cutle...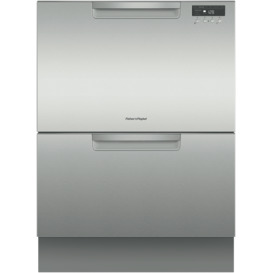 You can wash larger amounts of dinnerware easily with this Fisher & Paykel DishDrawer 14 place setting capacity. Its 4.5 star WELS water rating lets you keep water consumption down. And, the Fisher & Paykel DD60DCX9 has baskets and racks. It has 6 wash programs, so you can deal with many kinds of dirty dishes. The DD60DCX9 DishDrawer has a 3.5 star energy rating. It has a 599mm width, an 820mm height, and a 573mm depth. Run small or large loads efficiently with the DD60DCX9's double DishDrawer. ...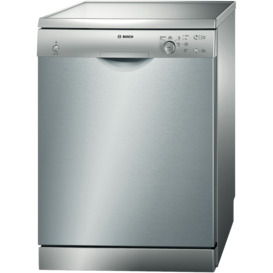 This Bosch Stainless Steel Freestanding Dishwasher SMS40E08AU utilises VarioSpeed technology to clean your dishes in up to half the time. This helps saves water while it washes by determining the amount of dishes inside and the level of washing required before the cleaning cycle starts. This dishwasher also runs quiet, with an advanced motor and drain pump that work without brushes - limiting unpleasant noise during clean up. For added safety, you can manually lock this Bosch Dishwasher to preve...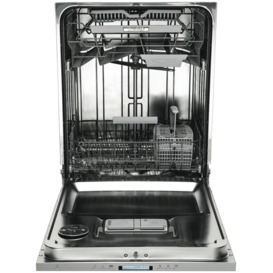 This ASKO Fully Integrated 86cm Dishwasher DFI654BXXL will blend in seamlessly with your kitchen and with clever functionality and Scandinavian style, you'll wonder why you ever hand washed dishes before. It has an extra large loading capacity with enough space for 15 place settings so you can easily wash enough dishes for more than 5 people with room to spare. Plus, with its flexible basket solution its even easier to fit everything in. Height adjustable baskets help let you raise and lower the...