Store Finder
Appliances on sale in Sydney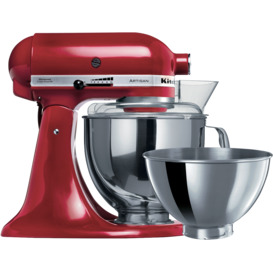 This empire red KitchenAid Artisan Stand Mixer 5KSM160PSAER features original planetary mixing action and a reliable direct drive motor to ensure thorough ingredient mixing. It is built to last with a full metal construction making it robust, stable and durable. The KitchenAid 5KSM160PSAER is versatile seeing the attachment hub together with optional accessories, transforms the mixer into a pasta maker, food grinder, vegetable slicer, sausage maker and much more. Plus, this KitchenAid mixer incl...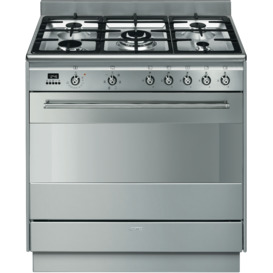 This Smeg upright cooker has an electric powered oven and a gas powered cooktop. Create a multi-course meal easily with its 5 burners. Also, the Smeg FS9606XS's 6 cooking functions enable you to cook up a variety of dishes your family will love. It has a 900mm width, a 915mm height, and a 600mm depth. The Smeg upright cooker features a stainless steel finish and a 126 litre capacity. You can set up an efficient cooking area with this Smeg upright cooker....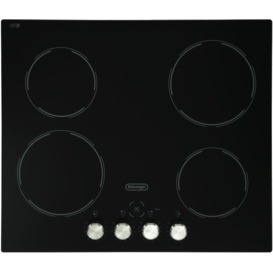 This black glass DeLonghi cooktop has 4 cooking zones, allowing you to relax knowing you have cooking zone options. It has 12 power levels and residual heat indicators. Plus, the black glass DeLonghi DECH60SX1 has a 590mm width, a 45mm height, and a 510mm depth. Its front controls enable you to adjust the settings very easily. This black glass cooktop is good for revelling in a refined look....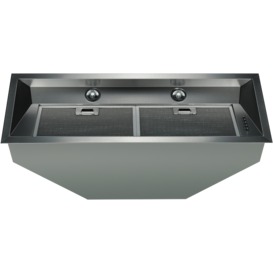 This Schweigen rangehood is an undermount hood. Its 1080 cu m/hr extraction capacity enables you to reduce cooking smells, heat and condensation in your kitchen. Also, keep a close eye on cooking with the Schweigen GG-901's halogen lighting. It has dishwasher safe filters and a ducted design. The Schweigen rangehood features push button controls, allowing you to select your desired fan speed and lighting. It features a stainless steel finish. The rangehood features an 864mm width with a 359mm he...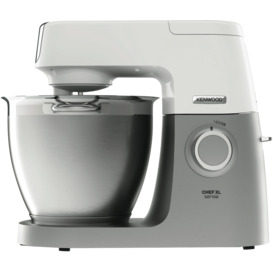 You can save time with easy cleaning with this Kenwood stand mixer's dishwasher safe parts. It has a white and silver finish. This stand mixer is good for mixing hands-free while you work on other things....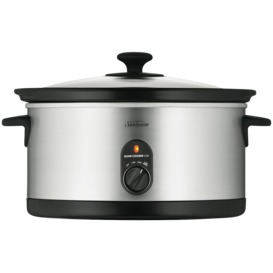 You can set and forget with this Sunbeam slow cooker. The Sunbeam Slow Cooker HP5520 has a 5.5 litre capacity so you can turn it on in the morning, and arrive home at night for a relaxing family meal with very little effort. Lamb shanks and beef curries will melt in your mouth after hours in the slow cooker, using less energy than you would cooking on a stove or in the oven. You can cook at high heat or low heat, and if dinner is ready but you're not, just switch the Sunbeam HP5520 to Keep Warm ...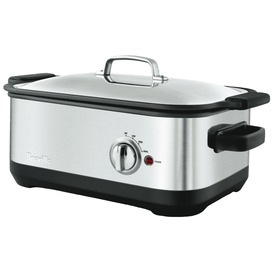 This Breville cooker is a slow cooker. You can create exciting dishes knowing you'll have leftovers with its 7 litre capacity. Plus, the Breville BSC560BSS has a stainless steel finish, allowing you to brighten up your kitchen bench. Its manual controls enable you to easily check settings and duration. The Breville cooker has 3 program settings. You can cook on high or low depending on your dinner schedule with its slow cook, roasting, and simmer functions. This cooker is a smart option for usin...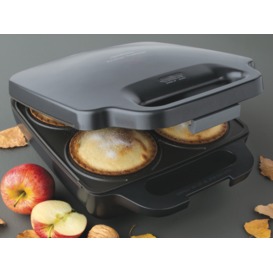 Sunbeam Traditional Pie Magic PM4800 makes up to four generous, deep dish pies every time. It features four non-stick, easy clean plates which allow your pies to be removed in one piece and an edge crimper to seal pies perfectly and give them a decorative trim. Pie Magic comes with pastry cutters....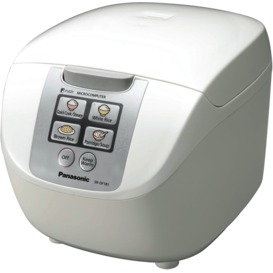 This Panasonic rice cooker's 10 cup capacity helps you steam enough rice for you and your guests. Produce up to 20 cups of cooked rice at the touch of a button without the hassle of pots and pans with SR-DF181WST, making entertaining easy. Intuitive temperate control technology can adjust the temperature and cooking time of your ingredients, helping take the guess work out of cooking....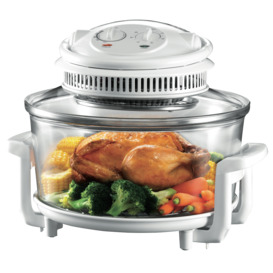 This Sunbeam convection oven has Bake, Roast, Dry Fry, Toast, Steam and Grill settings so you can cook a variety of meals in one convenient appliance right on your kitchen bench. The Sunbeam NutriOven has a tempered glass bowl so you can see your food as it cooks, and you can enjoy hassle-free clean-up afterwards. With the powerful inbuilt fan, roasts cook fast and evenly for a whole new take on weeknight dinners. Discover the easy way to cook healthy meals with the Sunbeam CO3000 NutriOven Conv...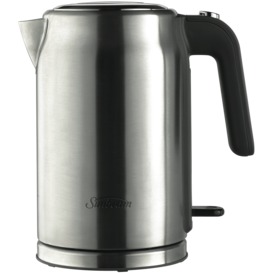 This Sunbeam Maestro Kettle QT KE6451 is a cordless electric kettle with a 1.7 litre capacity and a 2400 watt heating element. A simple on/off switch on the handle allows for easy operation while the cordless design will help keep your countertop clear. The stainless steel construction and finish will make this Sunbeam kettle a sophisticated addition to any contemporary kitchen....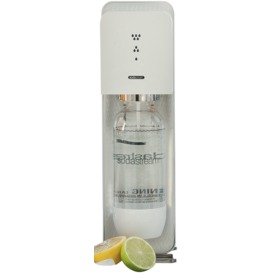 Make fresh sparkling water at home with the SodaStream Source Element! Enjoy delicious bubbly water fizzed in the convenience of your kitchen. It's quick and easy to use with a responsive touch system, allowing you to reach your desired beverage carbonation level within seconds. With three levels of carbonation to choose from, simply press the carbonation block to achieve your preferred level, and be guided by the LED carbonation indicator for your perfect fizz. The Source comes with a 60 litre ...