Store Finder
Automotive Care & Cleaning on sale in Sydney

Includes Streak Free Car Wash 1L, Protectant Wipes 25pk, Multi-Purpose Cleaner 500ml, Wheel Cleaner 500ml, Large Sponge, Laguna Breeze Air Freshener & Bucket. *When purchased individually. E304043800...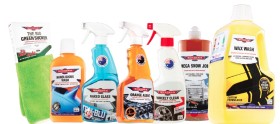 Excludes gift buckets, value packs, miniature sizes & clearance products. Store stock only....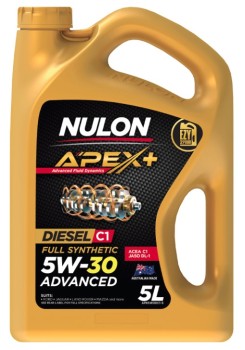 APX5W30C1-5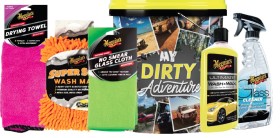 Bucket contains Ultimate Wash & Wax, Perfect Clarity Glass Cleaner, Supreme Shine No Smear Glass Cloth, Supreme Shine Drying Towel, Super Suds Wash Mate. *When purchased individually. Limited availability, store stock only. G178220B...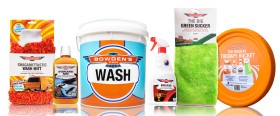 Bucket Contains Yellow Stuff Wash, Shagamittastic Wash Mitt, Boss Gloss, Big Green Sucker, Wash Bucket with Lid. *When purchased individually. Limited availability, store stock only. BOABLK23...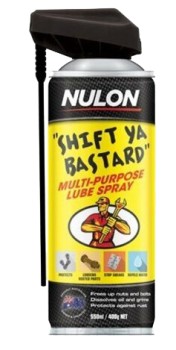 Premium multipurpose spray lubricant that has a multitude of uses around the home, garage or workshop. SHIFT550...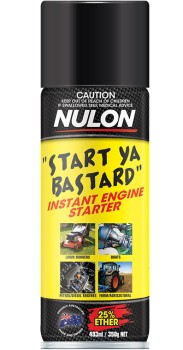 Promotes easy starting of all petrol & diesel engines. Also available: 150g SYB150 SYB350...
More pricing options...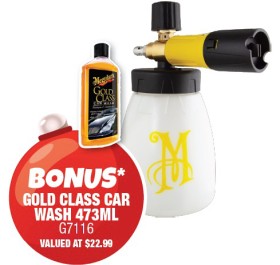 BONUS* Gold Class Car Wash 473ml valued at $22.99 G7116 Extreme foaming action. Adjustable spray pattern with wide fan. Mega foam with pressure washers rated at 1400 to 3200PSI. *In store only. MEGACANN...

680mm x 445mm. Excellent water absorption. Leaves the surface free of wipe-off marks and streaks. CHLGC...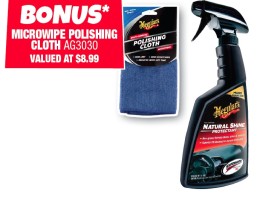 BONUS* Microwipe Polishing Cloth valued at $8.99 AG3030 Restores natural colour and shine with a non-greasy finish. Protects interior surfaces against fading, cracking and aging. *In store only. G4116...

Completely synthetic car wash. Engineered with water softeners and lubricating oils to leave a spot free finish. G30264...