Store Finder
Kambrook Small Home Appliances on sale in Sydney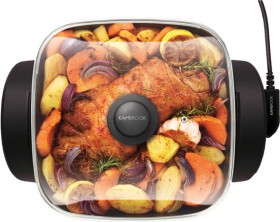 While stocks last.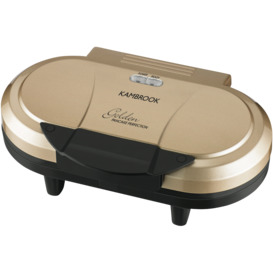 * Two large (130mm) pancake wells create golden fluffy pancakes in minutes* Non-stick cooking surface for easy cleaning* Easy locking lid* Can be stored on its side to maximise space savings...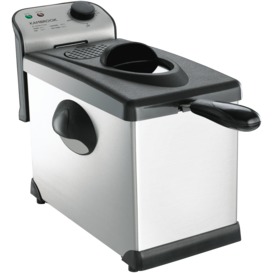 Deep-fry to perfection with this Kambrook deep fryer's 6 heat settings. It features a 4 litre capacity. The Kambrook KDF560BSS's removable element allows you to clean safely and easily. It features a viewing window, so you can see how it's going. You can select the version that'll look great in your kitchen with the Kambrook deep fryer's stainless steel finish. You can perfect your art of cooking with help from this Kambrook deep fryer....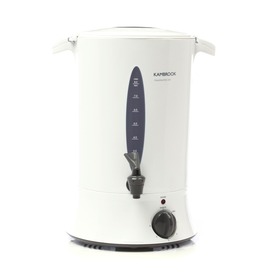 Kambrook 8L Plastic Urn is a caterer's best friend. It features an 1800W concealed base, variable temperature control to keep water hot for long periods of time, water window so you can see just what's left inside, a non-drip tap to prevent scalding and a two way flow lever. The Kambrook Urn also includes a secure locking lid....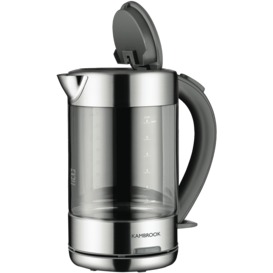 This Kambrook kettle is an electric kettle. It has a 1.5 litre capacity, so you can boil plenty of water for afternoon teatime. The Kambrook KKE760CLR is made of glass. Choose a colour that suits your stove top with its glass finish. Add style to your benchtop thanks to this Kambrook kettle....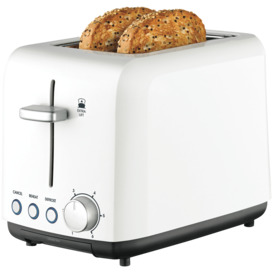 This Kambrook toaster features a 2 slice capacity. Its variable browning control helps you toast English muffins, wheat bread and white bread to your liking. The Kambrook KTA120WHT features high lift functionality. You can maintain a crumb-free bench with its removable crumb tray. The Kambrook toaster has cord storage, allowing you to keep the cord out of view. Also, it has a white finish. This toaster is a good option for making sure your toast is just the way you like it.... This Kambrook hand blender features a stainless steel blade. It has a 500 watt electric motor, allowing you to tackle tough jobs with confidence. You can get right to blending with this Kambrook hand blender.... This Kambrook cooker is a multi cooker. You can brighten up your kitchen bench with its stainless steel finish. Also, the Kambrook KRC300BSS2JAN1's warming function helps you choose from a variety of cooking options. It's a solid pick for simplifying your dinner prep.... This Kambrook kettle is an electric kettle. Its 1.7 litre capacity lets you make a cup for yourself and a small group of friends. Plus, the Kambrook KKE280WHT2JAN1 has a white finish, so you can choose a colour that suits your stove top. It's a smart option for enhancing your kitchen bench.... This Kambrook blender's 0.7 litre capacity lets you accommodate many vegetables. Be safe while blending with its safety lock. The Kambrook KBL188CMP2JAN1 has a champagne finish, allowing you to change up your kitchen's look. You can blend delicious, healthy smoothies with help from this Kambrook blender....