Store Finder
Computer Accessories on sale in Sydney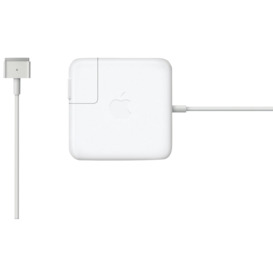 Use an extra adapter for home or work. The Apple 45W MagSafe 2 Power Adapter is made specifically for your MacBook Air. Its held in place magnetically, so if someone should trip over it, the cord disconnects harmlessly and your notebook stays put safely. ...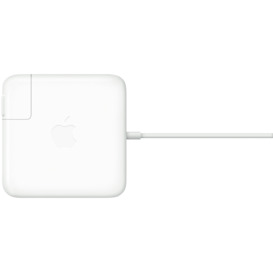 The 85W MagSafe 2 Power Adapter features a magnetic DC connector so if someone trips over it, the lead disconnects harmlessly and your MacBook Pro stays put safely. It also helps prevent fraying or weakening of the cables over time. In addition, the magnetic DC helps guide the plug into the system for a quick and secure connection. ...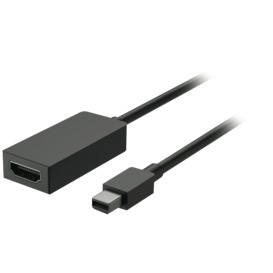 Connect to your favourite external HDMI displays with this mini display port to HDMI adapter from Microsoft. The EJT-00002 lets you display photos or videos on an external HDMI compatible display by extending or mirroring your screen. Plus it's HDMI 2.0 compatible and 4K ready so you can watch 4K enabled videos on your 4K TV screen with the best quality images available. The EJT-00002 is an active-format adapter that supports AMD Eyefinity, NVIDIA, Surface Pro, Surface Book, and Surface Dock and...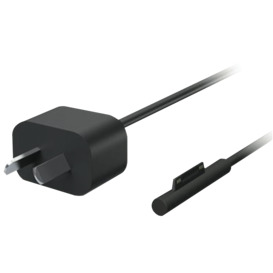 Charge up your Surface Book, Surface Pro 3, Surface Pro 4, Surface Pro, and Surface Laptop with this 65-watt power supply that has been designed to match the look and feel of your Surface device. The power supply brick also contains an additional USB 2.0 port for charging your other devices, like your phone, at the same time. Give your Surface Book, Surface Pro 3, Surface Pro 4, Surface Pro, or Surface Laptop a battery boost with this Q4Q-00011 65watt power adapter. ...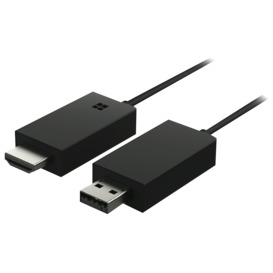 If you have a Display or TV that has an HDMI input and a USB port, then you can turn it into a wireless display for your Surface device (or other Windows computer running Windows 8.1 64 bit or higher). Just plug the adapter into your TV's HDMI and USB ports and then wirelessly mirror the contents of your laptop screen to the TV. You can also plug the P3Q-00016 wireless display adapter into a projector, monitor or other display that has both an HDMI input and USB port. The wireless display adapte...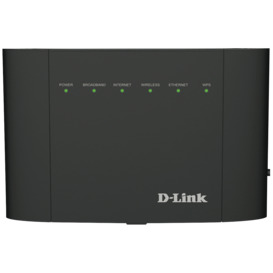 *Integrated VDSL2/ADSL2+ Modem Fully NBN Ready*Latest AC1200 Dual Band MU-MIMO Wi-Fi technology*4 x Gigabit Ethernet LAN Ports*1 x Configurable Gigabit LAN/WAN port*2 x USB 2.0 Ports for Storage, File Sharing or Printing*Whole Home Wi-Fi ready...

Magic Keyboard with Numeric Keypad features an extended layout, with document navigation controls for quick scrolling and full-sized arrow keys for gaming. A scissor mechanism beneath each key allows for increased stability, while optimised key travel and a low profile provide a comfortable and precise typing experience. The numeric keypad is also great for spreadsheets and finance applications. And the built-in rechargeable battery is incredibly long-lasting, powering your keyboard for about a ...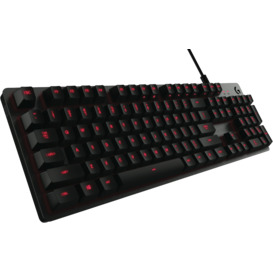 Take gaming to the next level with the Logitech G413 Backlit Mechanical Keyboard 3615706. The Romer-G mechanical switch offers high performance responsiveness and durability, while the backlit keys making gaming in low-light situations easy....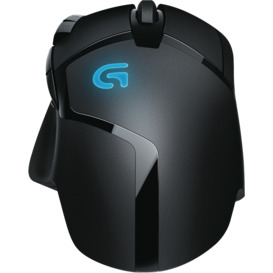 This Logitech G402 Hyperion Fury Gaming Mouse 2687864 combines an optical sensor with a Fusion Engine hybrid sensor to enable tracking speeds over 500 IPS. Eight programmable buttons allow the G402 gaming mouse to be customised to your needs. Made from lightweight materials with rubber grips, this Logitech gaming mouse is designed for function and comfort to help your gaming sessions last as long as possible....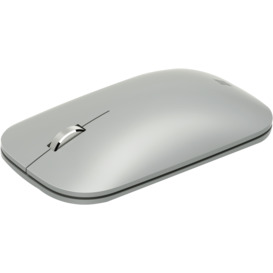 Enjoy full functionality from your Surface device with the Microsoft Surface Go Mobile Mouse. It's portable and ergonomic design makes it great when you need precise computer navigation when you're traveling. The Surface Go Mobile Mouse in platinum KGY-00005 connects wirelessly via Bluetooth so you don't have to worry about cords or dongles. It scrolls smoothly thanks to the enhanced when and works on lots of surfaces(1) from your desk, to the floor or even the couch. (1) Does not work on clear...

* Transfer photos, videos or other files from your SD and microSD cards to your USB-C enabled tablet, laptop or other device* Maximum Data Transfer Rate - 5 Gbps through USB-A Ports* (1) USB-C Male to (1) micro SD & (1) SD Card Slots, (3) USB-A Female...