Store Finder
Microsoft Computer Accessories on sale in Sydney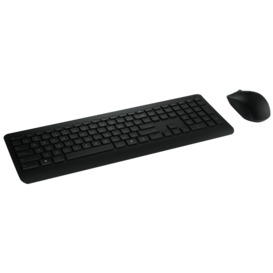 This sleek desktop is contemporary and minimalistic. It has quiet-touch keys for a serene typing experience and a full-size mouse that provides comfortable, precise navigation. The Wireless Desktop 900 also includes Advanced Encryption Standard (AES), which is designed to help protect your information by encrypting your keystrokes. Both the keyboard and the mouse have an average battery life of 2-years. ...

* Comfortable and portable* 2-way scroll wheel* Design is suitable for use with either hand* Mini-transceiver (USB)* Battery life up to 5 months...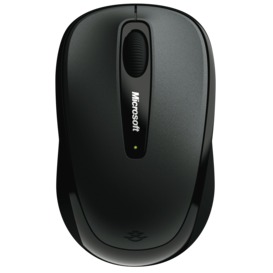 The Microsoft Wireless Mobile Mouse 3500 lets you keep moving with a transceiver that stays in your mobile PC when you go and a mouse that works on more surfaces with Microsoft BlueTrack Technology! This technology combines the power of optical with the precision of laser for remarkable tracking on virtually any surface. Also includes a plug-and-go nano transceiver, 8 month battery life, 'on/off' switch and comfort design for your hands. 3 year limited warranty. ...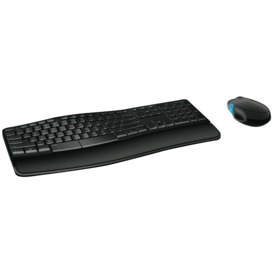 With its contoured design, customizable features that easily adjust to your needs, and a specially designed, right-handed mouse, Sculpt Comfort Desktop transforms the way you use a keyboard and mouse. It helps you keep your wrists in a neutral position, while providing functionality and shortcuts that improve typing efficiency....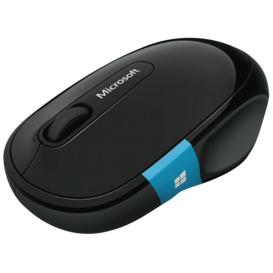 The blue, customisable Windows touch tab on Sculpt Comfort Mouse revolutionises the relationship between hardware and software, providing quick and easy access to the Start Menu, Cortana (availability may vary), OneNote, Task View or virtual desktops....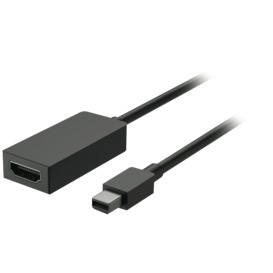 Connect to your favourite external HDMI displays with this mini display port to HDMI adapter from Microsoft. The EJT-00002 lets you display photos or videos on an external HDMI compatible display by extending or mirroring your screen. Plus it's HDMI 2.0 compatible and 4K ready so you can watch 4K enabled videos on your 4K TV screen with the best quality images available. The EJT-00002 is an active-format adapter that supports AMD Eyefinity, NVIDIA, Surface Pro, Surface Book, and Surface Dock and...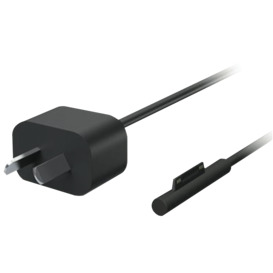 Charge up your Surface Book, Surface Pro 3, Surface Pro 4, Surface Pro, and Surface Laptop with this 65-watt power supply that has been designed to match the look and feel of your Surface device. The power supply brick also contains an additional USB 2.0 port for charging your other devices, like your phone, at the same time. Give your Surface Book, Surface Pro 3, Surface Pro 4, Surface Pro, or Surface Laptop a battery boost with this Q4Q-00011 65watt power adapter. ...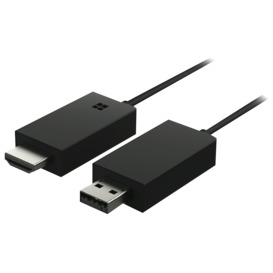 If you have a Display or TV that has an HDMI input and a USB port, then you can turn it into a wireless display for your Surface device (or other Windows computer running Windows 8.1 64 bit or higher). Just plug the adapter into your TV's HDMI and USB ports and then wirelessly mirror the contents of your laptop screen to the TV. You can also plug the P3Q-00016 wireless display adapter into a projector, monitor or other display that has both an HDMI input and USB port. The wireless display adapte...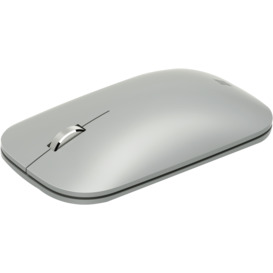 Enjoy full functionality from your Surface device with the Microsoft Surface Go Mobile Mouse. It's portable and ergonomic design makes it great when you need precise computer navigation when you're traveling. The Surface Go Mobile Mouse in platinum KGY-00005 connects wirelessly via Bluetooth so you don't have to worry about cords or dongles. It scrolls smoothly thanks to the enhanced when and works on lots of surfaces(1) from your desk, to the floor or even the couch. (1) Does not work on clear...

The Microsoft Wired Desktop 600 is a sleek desktop set. Together, a spill-resistant keyboard and optical mouse deliver all the features you need. Enjoy 'plug-and-play' setup, Windows Vista integration, Quiet Touch keys with quick access to media controls and an ambidextrous mouse. Mouse features optical technology and a scroll wheel to move through your documents quickly. The keyboard features 4 hot keys so you can control the most-used media activities (play/pause, volume up/down and mute)....