Store Finder
Beurer Personal Care Appliances on sale in Sydney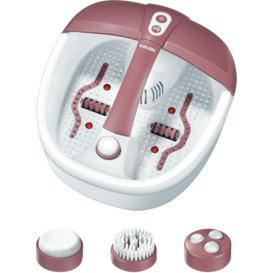 * Relaxing aroma therapy* Removable aroma filter for the simple use of bath additives* 3 functions:Water heating, vibration massage and bubble massage* Soothing infrared light dots ...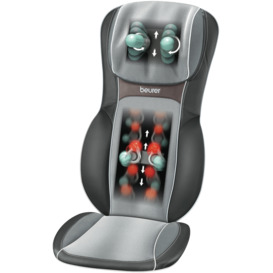 Enjoy relaxing massage at home with the MG295 Beurer 3D Shiatsu Massage Seat Cover. With four massage heads, in-seat heating, 3D rocker technology and two rotating Shiatsu neck massage fingers help to create a relaxing massage experience....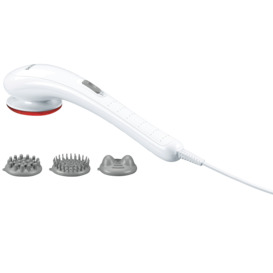 Soothing handheld massager Infrared heat 3 interchangeable attachments...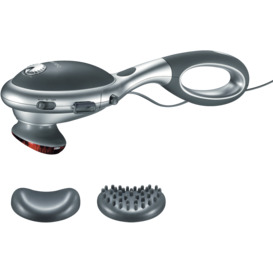 Easy to use, 2 in 1 unit. Infrared heat + 2 attachments. Easily detachable handle for handheld device. Variable massage speed adjustment...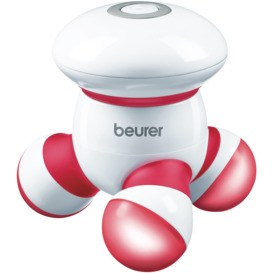 The Beurer Massager Mini MB16 is a vibration massager ideal for the back, neck, arms and legs. It features three illuminated massage heads. Massage-to-go - at home, in the office or on the way. Small and handy....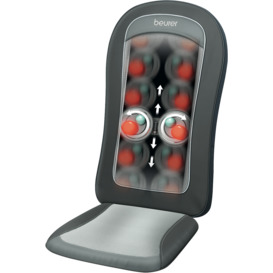 * Optional Light and Heat Function* Timer Function (5/10/15)* Washable Velour Cover for Back (40C)* Massage Areas Can Be Selected (Upper, Lower, Full Back)* 4 Massage Heads... * Soft and warm surrounds your feet while they are being comfortably massaged* Heat and massage functions can operate independently* Suitable for large feet* 2 temperature settings* 2 massage levels (comforting massage and refreshing massage)... A real all-rounder! With 6-in-1 functionality the FT65 takes accurate readings from the ear, forehead and surface temperature, includes a temperature alarm for temperatures above 38C, date and time visibility, 10 memory spaces, speedy measurement in seconds and an infrared measurement capability. The temperature alarm along with the date and time display are perfect additions for simple and convenient measurement displayed on a large, easy to read monitor. Additional features include colour traf... Accurate and reliable temperature measurement made easy! With the FT85 non-contact/infrared thermometer, it is extremely easy to measure body temperature, ambient room and surface temperatures. Without skin contact the FT85 is hygienic and safe with accurate measurement provided in just seconds. A temperature alarm will signal readings from 38C and above for easy detection. The FT85 displays measurements in C requiring a measuring distance of only 2 3 cm from the body. Its a perfect solution fo... Relax and regenerate tired muscles with the Beurer MG 510 Tapping Massager To Go. Charge the unit for approximately 2 hours of cord free massage therapy and chose to have the longer arm attached or remove for intensive massage with the head of the unit. Tapping massage techniques are part of Japanese Shiatsu massage using gentle pressure to restore energy to your body. Mimicking human touch, the calming tapping motion relieves stiffness, stimulates blood flow and boosts circulation. The compact ... Finally the MG147 Soothing Shiatsu Massage Cushion, with heat, is perfect for use on any part of your body to relieve tired muscles and promote relaxation. The MG147 Shiatsu Massage Cushion is particularly helpful in smoothing out tension and stress spots in neck, back and legs. Additional features include 4 rotating massage heads, 2 massage rotation direction settings, interchangeable light and heat function to melt tension away and an easy operation with manual control switch. The MG147 surfa... Experience soothing, deeply penetrating shiatsu massage with the MG151 Deluxe 3D Back and Neck Massager. With 8 x 3D massage heads for a true massage experience, the massage heads rotate in pairs for maximum effect. Choose from a clockwise or anti-clockwise massage rotation with 3 optional massage intensity levels. The MG151 is made from flexible, comfortable neoprene material that gently melts into your body. The easy to use remote control element makes adjustment simple along with practical ha...