Store Finder
Homedics Personal Care Appliances on sale in Sydney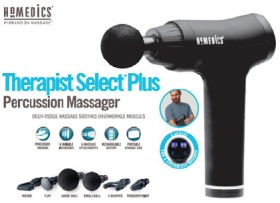 Hurry, while stocks last.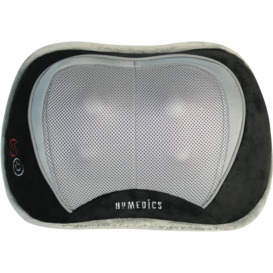 * Multifunctional massage with optional soothing heat* Massage the shoulders, back, neck or thighs...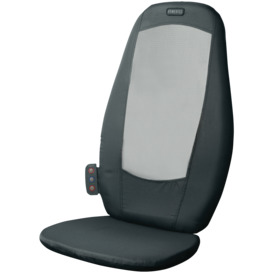 The Homedics Dual Shiatsu Pro Massage Cushion SBM115HAU provides heated massage. With integrated controls, you can switch between the 2 speeds for your comfort and spot massage allows you to focus on a specific spot for pin-point relaxation....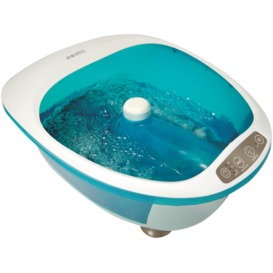 Find pure bliss at home with the Homedics FB251 Tru-Heat Foot Spa. Enjoy this 3-1 foot-spa offering magnetic therapy, deep-tissue massage and vibration massage all at the press of a button. Thanks to its integrated heater technology you can prolong your relaxation time and let your feet soak among the soothing bubbles in perfectly heated water for 30, 60 or 90 minutes. Stimulate the soles of your feet with the acu-nodes on the floor of the spa while letting the massage rollers work-away any tens... * 2 Back Massage Styles* 4 In 1 Massage Functions* 3 Massage Zones* Stylish Design... * Four Nodes* Portable* Eye Catching* Relaxing... Alleviate pain and fatigue associated with sore, tense muscles with this Homedics Percussion Body Massager HHP-405H-AU. The single head percussion design massages deep to relieve aches and pains, while the soothing heat function can be used simultaneously to encourage relaxation. Choose between high or low intensity settings to customise your experience. With rechargeable battery and ergonomic cordless design, this handheld massager is convenient and easy to use for on-the-spot relief from sore ... * Kneading Shiatsu Massage Plus Seat Vibration* 3 Massage Zones* Soothing Heat... * Long Life LED Light Source* Adjustable Touch Dimmer* 30-Minute Auto-Off Feature* 2 Hour Runtime on Brightest Setting... Release tight, aching muscles after workouts with this Homedics Physio Massage Gun PGM-200-AU - a cordless deep tissue percussion massager boasting up to 3000 rpm for relief after even the most gruelling sessions. Simply choose your preferred massage head and intensity level and gently move the massager over the muscle groups in need of therapy. One-button control with an ergonomically designed handle makes this massager comfortable to hold and operate, while a one hour run time on a fully charg... The Homedics Beauty & Selfie Ring Light SL-100-AU provides a portable and professional, bright and flicker free continuous lighting solution. It features 3 adjustable Warm, White and Bright light settings across 40 LED lights. Perfect for all your beauty and professional lighting needs. With the universal clip, it's easy to attach onto a smartphone device, laptop or tablet. Simply press the power button to turn on then tap again for switching the different lighting intensities.... The Homedics Vortex Body Massager generates a circular movement which kneads deep and warms the muscles to relax your back, arms and legs. Its hand held with adjustable intensity and ideal for the whole family. ...