Store Finder
Home Entertainment on sale in Sydney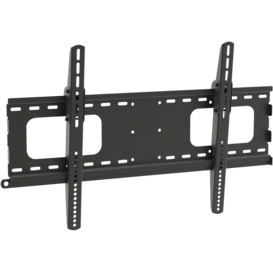 A unique securing method is employed to ensure the screen cannot be removed by unauthorised persons. Once in place a padlock (not included) can be fitted to the end of the locking rod making removal of the screen virtually impossible....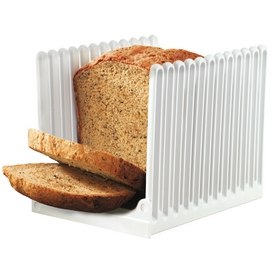 The Sunbeam Bread Slicing Guide has been designed to help you slice bread evenly and quickly for perfectly even toast and sandwiches. Its great for homemade bread from automatic bread machines as well as your favourite store bought bread. Folds away for compact storage. ...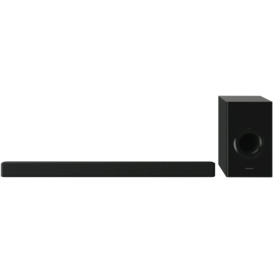 This Panasonic 3.1Ch Soundbar 300W and included subwoofer make up the sound system solution you've been searching for. The Panasonic SC-HTB688GNK has 300W output for a powerful sound and supports 3.1 channels for an immersive experience. Your home can remain free from unsightly cables with intelligent wireless capabilities to connect the included subwoofer to the main soundbar. The SC-HTB688GNK 3.1Ch Soundbar 300W supports Dolby Digital and DTS Digital Surround for a true cinematic experience wh...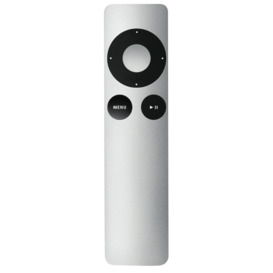 * Official Apple remote gives you command of your music, photos, videos and DVDs from anywhere in the room ...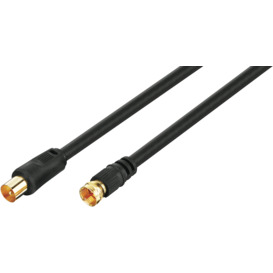 F Type Male to Coaxial Male. Gold plated connectors. 1.5 metres....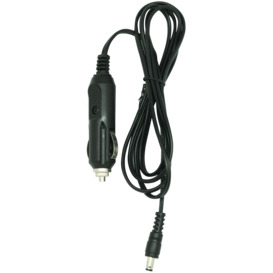 The 12V Car Charger for Linden/GVA TVs provides you with portable power right in your car, boat, caravan or motor-home. Use your cars DC outlet (cigarette lighter outlet) for power while you are camping, travelling or whenever required. Easy to use just plug the adapter into a cigarette lighter outlet, connect your compatible Linden TV and away you go! Specially designed for use with compatible Linden LED TV models including : L20PTC17, L24HTC17 and L24HTV17. Also works with GVA model G24TDC12V...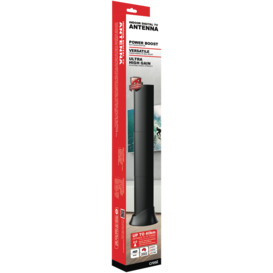 * High gain & low noise variable gain amplifier* TV cable length 1.35 metres...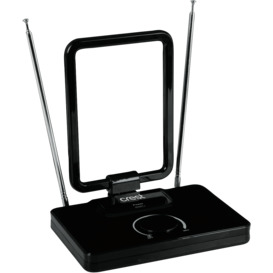 * Power Boost with Mains Adaptor* Adjustable Antenna Rods* Suitable for use up to 20km from TV tower* TV cable length 1.35 metres...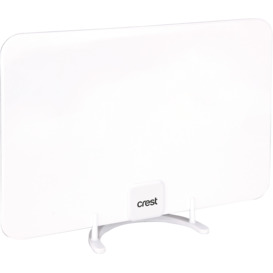 * Power Boost with Mains Adaptor* High Gain Signal Strength* Suitable for use up to 25km from TV tower* TV cable length 1.8 metres...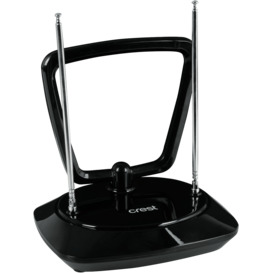 * Adjustable Antenna Rods* Suitable for use up to 10km from TV tower...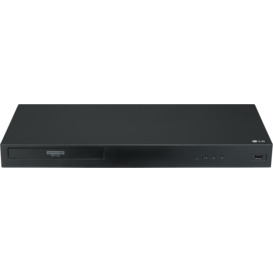 Discover the latest 4K Ultra HD films or High Dynamic Range content on Blu-ray with the LG UBK90. It supports HDR10 and also cinema renowned Dolby Vision for dynamically optimised colour and scene-by-scene contrast for your home cinema experience. Built-in Wi-Fi allows you to connect to the internet to stream films, TV shows and documentaries in Ultra HD or compatible available HDR with a Netflix subscription service. Or you can play USB content using the USB port. It has two HDMI ports for audi...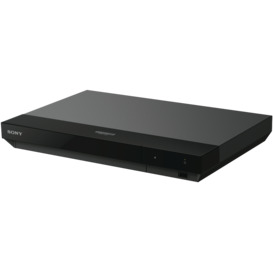 Discover incredible 4K detail on your 4K TV with Sony's 4K Ultra HD UBPX700 Blu-ray player. Watch the latest 4K Ultra HD Blu-ray discs or stream 4K direct with a subscription via popular streaming apps such as Netflix thanks to this player's built-in Wi-Fi. The Sony UBP-X700 supports 4K HDR content including cinema renowned Dolby Vision for out of this world contrasts and realism, or the popular industry standard HDR10 format available to stream or play on disc. See your existing Blu-ray films ...