Store Finder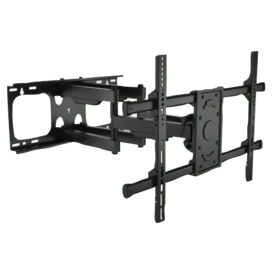 * Suits 42 80 Televisions* 65kg Max weight capacity* 15 degree forward & 5 degree back tilt* 600 x 400mm Max VESA mounting patterns* 635mm reach with 69mm fold back wall clearance...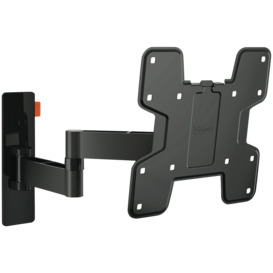 TV bracket with turning function for smaller TVs The WALL 3145 full motion TV bracket has a maximum weight capacity of 15 kg. Almost any model of TV, from 19" to 40" (48-102 cm), can be mounted on the wall with the WALL 3145. The maximum turning angle is 180 and the max. tilting angle is 20. Also available in white. Your TV moves in all directions Mount your TV on the wall with a full motion WALL TV bracket for the best view of your TV from anywhere in the room. You simply turn the TV towards yo...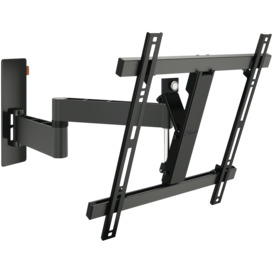 * For screens 32-55 Tilt and Turn* Tilt (up to 20 degrees)* Up to 20 KG weight capacity* Also available in White* Lifetime warranty....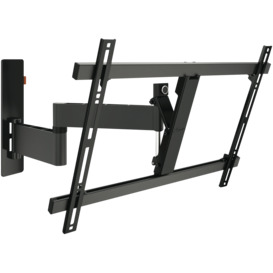 * For screens 40-65 Tilt and Turn* Tilt (up to 20 degrees)* Up to 30 KG weight capacity* Also available in White* Lifetime warranty....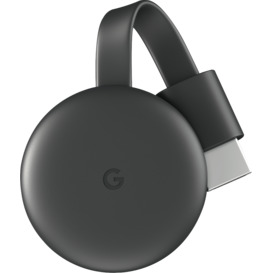 This Google Chromecast allows you to stream online entertainment from your favourite apps open on your compatible Android smartphone or tablet, iPhone or iPad, Windows or Mac laptop, or Pixelbook straight to your TV screen. Whether it's free-to-air catch-up TV, YouTube videos, live sport and replays, movies and TV shows via subscription services like Netflix, the Google Chromecast streaming device is the easy way discover the latest entertainment on a TV that doesn't come with built-in Wi-Fi. Si... * 4K @ 60Hz + HDR* 18Gbps bandwidth* Single-shot gold-plated connectors create precise contact for low signal loss* Perfect for 4K TVs, Blu-ray Players, Pay TV / Cable Box, HD & 4K Gaming, AV Receivers... * Full 4K resolution support at 60Hz* HDR support* Dolby and DTS 7.1 digital audio support* Gold-plated connectors to minimise signal loss* Ethernet channel adds network capabilities* Compatible with Blu-Ray players, Ultra HD players, 4K game consoles, PayTV receivers... Unleash the world of full 1080p HD cinema-quality movies at home. With bandwidth speeds of up to 10.2Gbps, the Belkin HDMI Cable with Ethernet is designed for home theatre enthusiasts who demand the most from their HDTV and high-end AV equipment. The cable also features a built-in audio return channel for smooth sound and a refresh rate of up to 120Hz for a clear picture that reduces blurring during fast-action scenes. In addition, you can enjoy all your 3D movies just as you would in the theatr... Engineered to provide premium quality and clearer signal for free-to-air digital HDTV and pay-TV services. The Belkin Set Top Box to TV 110db Coaxial Antenna Cable with Gender Adapters with surpasses industry standards to deliver exceptional picture and sound. With the Belkin Set Top Box to TV 110dB Coaxial Antenna Cable, you can: Browse the Internet, stream audio and video, share photos and view presentations....